A 16-year-old student at the College of West Anglia is preparing to brave the shave for Scotty's Little Soldiers.
Jack Blaxill, a student at the Air and Defence College at the King's Lynn campus, is set to have his foot-long curly locks chopped tomorrow (Saturday) to raise money for the North Lynn-based charity.
Jack chose to study an RAF access course at the Air and Defence College alongside a computer course with the hope of joining the RAF when he turns 18.
The teenager, who has been growing his hair for around ten years, will be having the chop at No8 The Old Bookshop in Downham Market at 10am tomorrow (Saturday) and hopes to raise £500 for charity.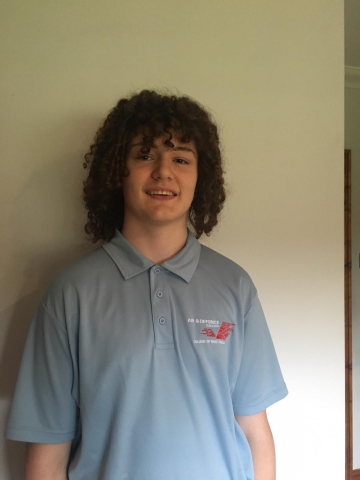 Jack's mum, Katie Powley, said: "Jack has had his hair long for about ten years, since he was six years old.
"I've always tried to convince him to cut it short, but he's never wanted to until now.
"To pursue a career in the RAF he would need to have his hair cut short as a requirement, so he is willing to do this, but he also wants a local charity to benefit at the same time.
"Jack is a little bit nervous to get his hair cut off. He's a quiet boy but studying an RAF access course has really boosted his confidence – he absolutely loves it. He chose Scotty's due to its military connection and, in his own words, he wants to play a little part in a big thing. He just wants to raise as much as possible, his target is £500."
Jack is also raising money for West Norfolk Deaf Association, a charity he volunteered with while gaining his Duke of Edinburgh Silver Award.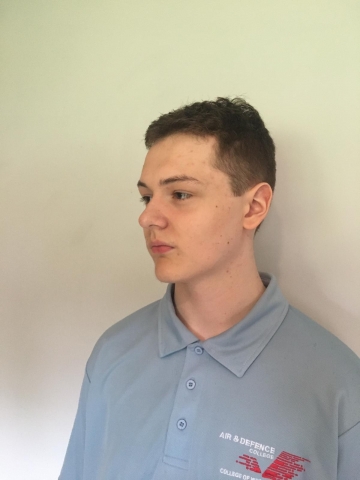 His hair will be donated to The Little Princess Trust to help make free wigs for children and young adults up to the ages of 24 who have lost their hair through cancer treatment or other conditions.
Scotty's founder Nikki Scott said the charity couldn't thank Jack enough for his efforts and urged people to support him.
To sponsor Jack, find the page set up by Lorraine Bussens at www.gofundme.com