Andy Gotts' photographic career began 30 years ago when, as a student at the College of West Anglia, formerly known as NORCAT, he persuaded Stephen Fry to pose for him. Since then he has photographed the biggest names in the entertainment business.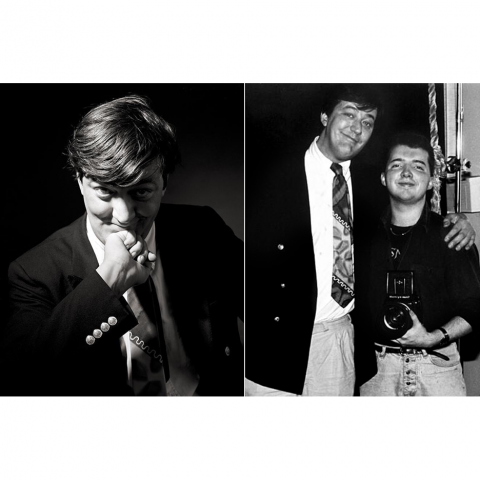 Stephen Fry and Andy Gotts
Andy began studying at NORCAT in 1989 and shot his very first celebrity, Stephen Fry, in the Arts Block in the May of 1990.
Here, he remembers a few of those who have been captured by his camera.
Paul Newman
Paul Newman "One of the highlights of my career, without doubt, was spending time with the legendary actor Paul Newman. Paul was the most gentleman of gentlemen. Kind, witty and always had a knowing smile.I have never shown this picture before. The reason I have kept this specific shot to myself over the years is that it was taken at the very moment Paul gave me the nickname One Shot Gotts.He would not believe any photographer could get the shot so quickly. So when I exclaimed… "Mr Newman, we have it."He retorted with a huge smile."Mr Gotts your reputation is justified, you really are a one-shot guy. Hey you're One Shot Gotts."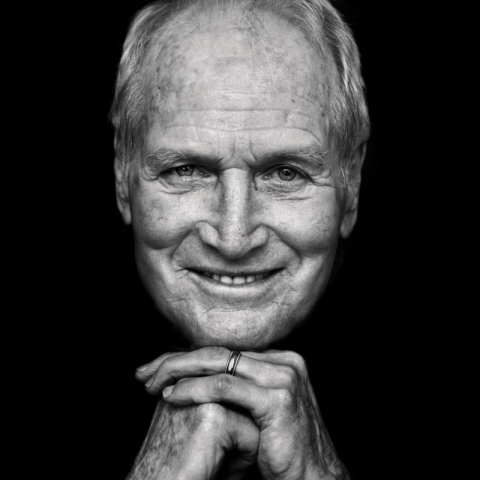 Kylie Minogue
"I have known of her since her stint in Neighbours and she always seemed fun and bubbly, and I was not disappointed. As the minute hand struck the hour, she arrived exactly on time and full of energy.When the shoot started it did not take many shots before the fun began when she started to dance and spin, and then in the very last shot she lowered her head and flicked her hair back just like a shampoo commercial."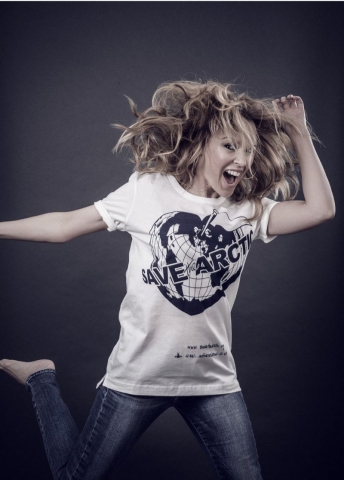 Samuel L. Jackson
"Sam oozes coolness and is every bit the lovely guy you would think he would be.
This shoot took place in Beverly Hills and Sam turned up in a neon orange T-shirt with matching Bermuda shorts and baseball cap.We had a great chat and I had plenty of time to get a rapport going. As I was setting up the lighting Sam took his bag to the bathroom and got changed. When he emerged he was dressed in black and there stood Mr Cool.The shoot was great fun and here are a few out-takes, an unseen contact-sheet of us just looning around.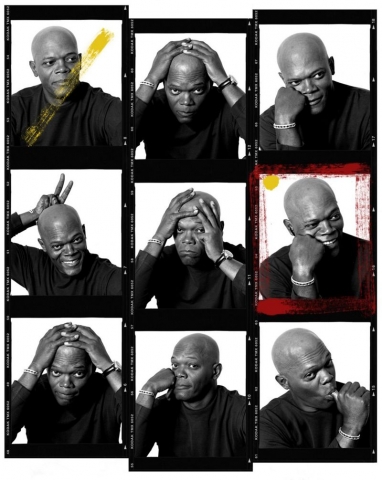 You can see more work by Andy Gotts on his website and follow him on Instagram