College of West Anglia (CWA) staff members took to the roads to complete the 26.2-mile virtual 2020 Virgin Money London Marathon on Sunday 4th October.
The 40th London Marathon was held virtually and nationwide, with over 45,000 runners from up and down the UK – and across the world, completing the distance.
CWA Programme Manager for Creative Arts, Paul Gibson, and Programme Manager for Foundation Studies, Erica Laws, ran the marathon together. They were cheered on by friends and well-wishers along the route and both passed the finished line in just over four hours.
Collectively, Paul and Erica have raised over £4,600 so far for their respective charities, CLIC Sargent and the Cystic Fibrosis Trust.
CLIC Sargent is a charity that helped to support Paul and his family through a tough time when his daughter fought cancer. The charity supports children who are affected by cancer and their families.
Paul said:
"It was great to run virtually on Sunday and raise money for such a fantastic cause. I am looking forward to running next year and raising even more money for CLIC Sargent."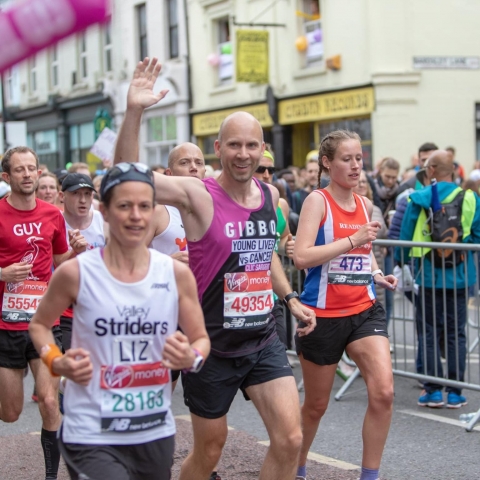 Paul Gibson, pictured centre, running the London Marathon in 2019.
Erica's chosen charity is the Cystic Fibrosis Trust whose focus is funding cutting-edge research, driving up standards of care and supporting people with the condition and their loved ones every step of the way.
Erica added:
"I really enjoyed it and cannot wait to run the 2021 Marathon in London."
As part of their fundraising activities, they have organised a CWA staff quiz, held bake sales, as well as holding raffles.
BTEC Level 3 Course Director for Health and Social Care, Kelly-Ann Neale, ran the marathon in 3 hours and 58 minutes, raising over £700 for the King's Lynn Winter Night Shelter, a charity which supports offers an evening meal, a safe place to sleep and a warm welcome to people with nowhere else to stay.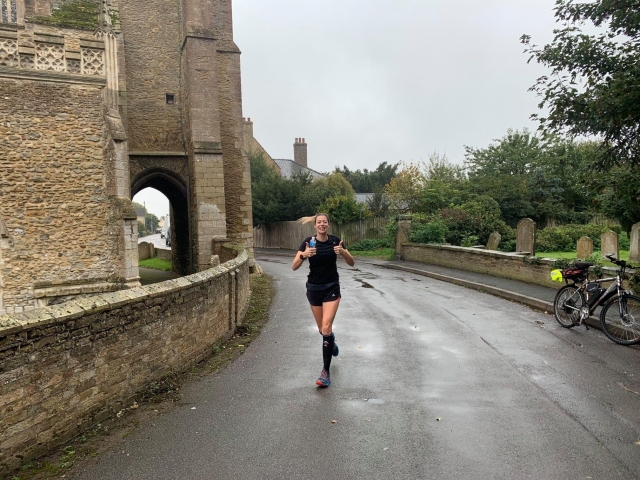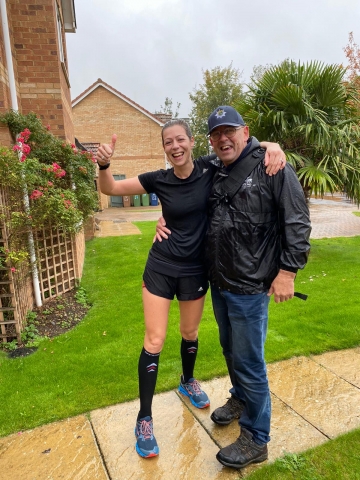 She said:
"I completed the marathon in 3 hours and 58 minutes, I am so happy to have achieved a sub 4hr marathon time! My Dad cycled with me for the full 26.2-mile distance and he was such a fantastic support throughout the whole thing. I have now raised £700 for the Kings Lynn Winter Night shelter, which is amazing."
All virtual participants have been given a place to run the marathon again in 2021, 2022 or 2023.
If you would like to donate, please see below for further details.
To donate to Paul Gibson's charity, Click Sargent, please visit: www.virginmoneygiving.com/gibbo4clicsargent
To donate to Erica Laws' charity, Cystic Fibrosis Trust, please visit: www.virginmoneygiving.com/ericalaws
To donate to Kelly-Ann Neale's charity, please visit: https://www.justgiving.com/crowdfunding/kelly-ann-neale