Student Council Representatives from the College of West Anglia have been working with the West Norfolk Youth Advisory Board to raise awareness of youth voice in the local community.
Students have been working with Youth Advisory Board members to develop a survey to identify issues which impact on young people. They have discussed and devised questions on a range of topics, from politics to mental health. The finished survey will be promoted to students at CWA and across the local community.
Alongside this, students have taken part in regular Youth Advisory Board meetings to have their say on issues affecting the local community. Through their connection with the Youth Advisory Board, they have also had the opportunity to attend external (virtual) events, for instance listening to a local guest speaker as part of Refugee Week in June.
Student Council Representative, Issy, says "I'm finding the YAB meetings very educational. I'm taking part because I believe it's important for youth voices to be heard. Taking part in different YAB discussions are benefiting me because I'm learning how different topics affect different people and their opinions. I hope to achieve more knowledge on topics affecting young people".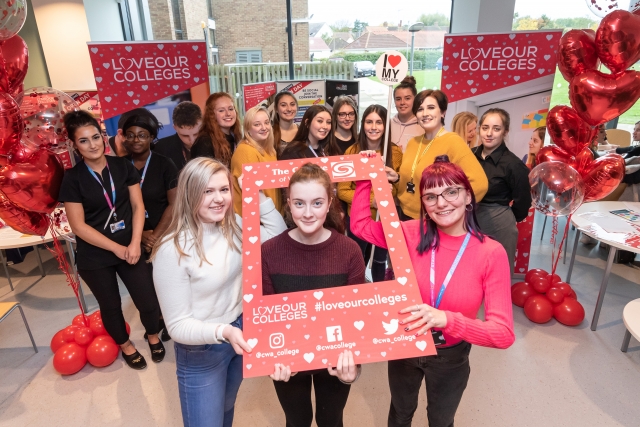 Nursing and Paramedic student, Lexy, adds "The meetings themselves have been very effective and the staff are very supportive. I'm taking part in these meetings because I like to be involved as I like to help people. Another reason why I'm taking part is because not everyone will feel confident enough to express their views, so I myself as a young person express their views instead. I'm hoping to achieve my goal, which is to make mine and the other students' voices heard and to make an impact for future young people".
CWA has been collaborating with the Youth Advisory Board to get students involved in developing their debating skills and using their voice. Earlier in the year, students took part in debates such as election hustings, organised by CWA's Student Governor, as well as exploring online safety topics as part of 'Safer Internet Day'. Debating activities have continued during lockdown, including virtual 'Positive Activism' sessions taking place as part of 'Your Life, Your Future' Fortnight in June, for learners to get involved in discussions around Pride Month, Black Lives Matter, environmental activism alongside other activities to support students to explore career options and find their best future.