College of West Anglia (CWA) students have run over 240 miles over a period of 20 days to raise money for NHS Charities Together.
The Bridge to Sport students have run one mile for every 1,000 COVID-19 related deaths in the UK. They have covered a total of 240 miles and raised, at present, a total of £374 for the charity. The charity leads pioneering research and buys medical equipment, as well as playing a key role in mobilising volunteers to support NHS staff, brightening wards and waiting areas, amongst many other things.
Bridge to Sport tutor, Damon Hudson, said:
"We decided to undertake the challenge to honour those we have lost during this extremely difficult time and raise money for NHS to recognise their hard work and commitment to patients and keeping us safe."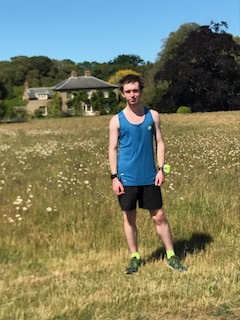 Student Cameron Raven
Bridge to Sport student, Ben Fenwick-French, said:
"I am doing the run for a great cause. The NHS. In support to raise money for them for the job they have done at keeping it under control and saving plenty of lives."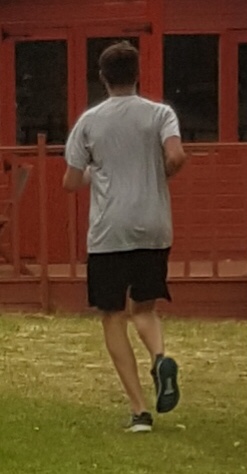 Another student, Luke Fisher, said:
"We as a group want to show our respect and gratitude to all NHS staff and volunteers as they work tirelessly right now in caring for COVID-19 patients. Doing this fundraising gives us a chance to show that we care and want to make a difference."
Student, Liam Bone, said:
"I have done this run to say thank you to the NHS for all their amazing work."
Damon added:
"I am really proud of the students. They've worked really hard to raise money for a great cause."
In total, five students took part in the twenty-day challenge. Those who took part are; Liam Bone, Ben Fenwick-French, Cameron Raven, Nathan Thurlbone and Luke Fisher, along with their tutor, Damon Hudson.