On Monday 6th July, foundation students closed the summer terms with a virtual disco, held on Zoom.
Over 45 staff and students attended with their families and including a dance competition, which was judged by lecturer Phil Thompson and Foundation Administrator, Ellen Gooding. The competition was won by Shannon Star, who'll receive a trophy via post in due course.
Lecturer, Karen Soehnle, said:
"I wanted to give our students a celebration for all the hard work they have put in over the last year and especially during the last few months of lockdown. Students had sent me their choice of tracks, which were then created into a playlist for the disco. All involved danced the afternoon away and I had to end the disco at 4.20pm, although no one wanted it to end!"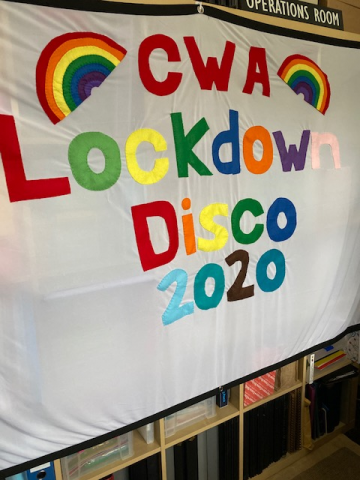 The disco marks the end of what has been a busy term for foundation learners. Lecturer Karen Soehnle's had challenged her Finding Independence group learners to a sunflower competition. Learners made their own pots, potted and measured their sunflowers, keeping a daily diary and taking care of the plants.
The project culminated last week when students sold the sunflowers they had grown, and other items they had made, at socially-distanced stalls outside their homes as part of their mini enterprise projects.
One student, Owen Welham had managed to raise a total of £184.00 and had orders to make over 40 more of his hug cards.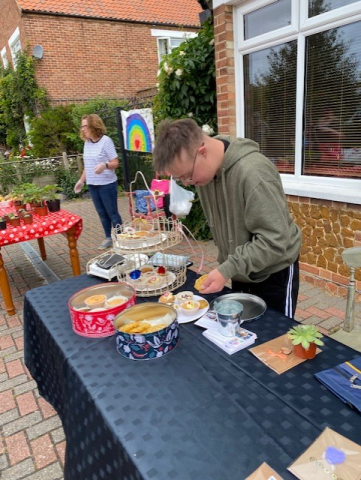 Ben Daniels recycled old milk cartons to make watering cans and sold some onions and potatoes he has been growing. He raised over £45.00.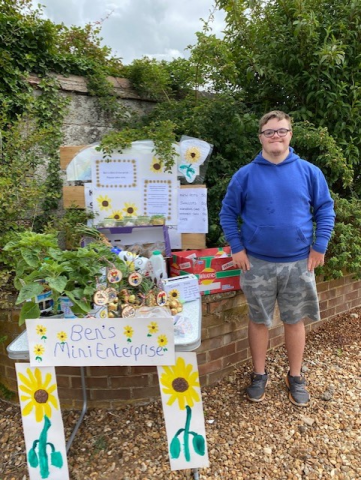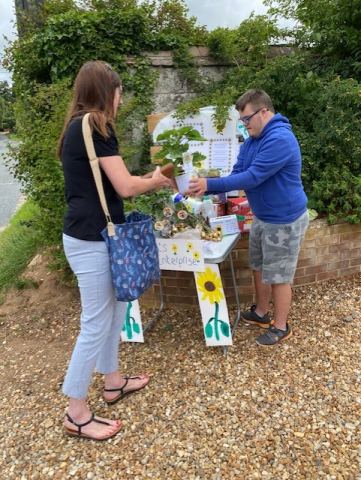 Student, Sean Hurrell, sold his from his mum and dads new shop in Swaffham, he has also been helping them prepare the shop over the past few weeks as well.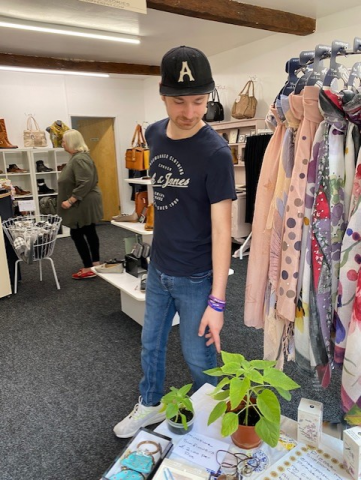 Karen said:
"I had a fantastic day spending time with each student and purchasing items from their mini enterprise stalls. All of them have been developing excellent work skills, I am so proud of all of them, and grateful to the parents who have fully embraced the sometimes difficult times over the past few months."