Dr Daniel Vipond previous studied A-Levels at the college and now works at the NHS Pathology laboratory and the college after completing his undergraduate degree in Biomedicine and Ph.D.
"After finishing my A-levels at the college in Human Biology, Chemistry and Physics, I went onto study BSc Biomedicine within the School of Biological Sciences at the University of East Anglia. My degree was focussed on the application of biomedical research to better understand and help treat human diseases.
Around 2012, huge interest was emerging within the biomedical research community about how the millions of bacteria, yeasts and viruses living inside the human digestive tract, could influence and interact with the body's immune and metabolic systems in the digestion of food, and consequently alter the availability of nutrients. Indeed, early studies showed distinct microbial profiles (patterns diversity and the relative cell numbers of different bacteria and yeast; and load of viruses living inside the gut) were associated with many chronic inflammatory disorders, among which included not only gastrointestinal inflammatory disorders, but also extra-intestinal diseases such as cardiovascular, diabetes, obesity, stroke, Alzheimer's disease, autism spectrum disorder and various cancers.
It was by the beginning of 2014, I successfully won a £100,000 studentship to undertake my own Ph.D. research to investigate the role of intestinal bacteria in a complex neuroinflammatory disease called Myalgic Encephalomyelitis (ME), also known as Chronic Fatigue Syndrome. In April 2019 I became the first UK postgraduate research student to be awarded my Ph.D. entirely based upon biomedical research within the specialist ME field. During the same month, I had also been awarded a US Government travel grant to present my research data at the National Institutes of Health (NIH) in Washington DC and chaired a workshop session on the topic of young investigators entering ME-related biomedical research field.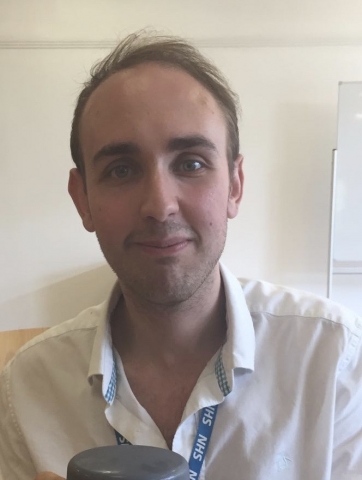 In addition to my role as a Science Technician at the college, I am also working in an NHS pathology lab, as a Biomedical Scientist – in Virology. In this capacity, I have been able to use my research experience, particularly molecular microbiology expertise, to run diagnostic tests for SARS-CoV-2 and antibody screening assays, as part of the Government's scaling up of the COVID-19 testing programmes. The lab I perform this work in, is part of the Eastern Pathology Alliance, which provides diagnostic services to the Norfolk & Norwich, Queen Elizabeth and the James Paget hospitals, as well as all GP practices across the region.
In ordinary circumstances I serve as a Special Constable for Norfolk Police, based in Norwich. I have been with the Special Constabulary since the start of 2016 as a response officer, supporting my regular officer colleagues. I am currently missing the role and much of the community interaction, but decided given my biomedical background, I can better serve the community in a public health capacity and help the national effort to control the coronavirus.
I have found the lockdown has given me time to pause and reflect upon my own lifestyle and to make greater improvements to my diet and fitness. Exercising has really helped my mood during this time, and I always feel better for it. I have used most of my evenings to go on long walks along the riverbank where I live – and on occasion this have turned into a light jog! Other times, I have focussed on bodyweight exercises and yoga stretching to counteract the more time spent sitting indoors and not got anywhere!"