Graphic design students from the College of West Anglia (CWA) are closing their term with a virtual 'Unlock' exhibition to display curated work for their Final Major Projects, completed during lockdown.
Twenty-one students, all studying on the UAL Extended Diploma in Graphic Design, have exhibited their end of year pieces, which are available to view below.
You can find a video of the full exhibition, alongside an accompanying playlist below:

Student Lucy Witton focussed on her passion for Anime and Manga as inspiration for her project.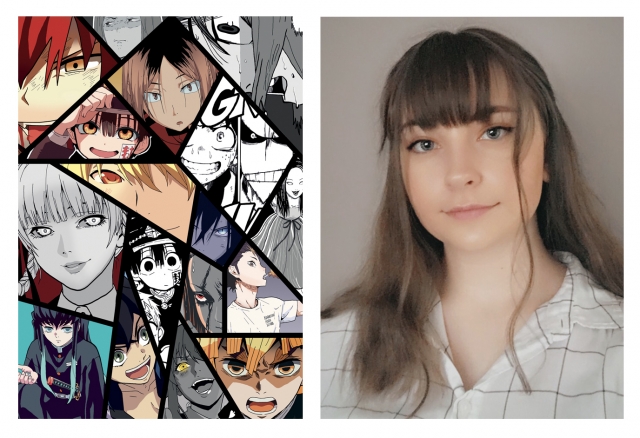 Lucy Witton
She said: "Over the years I have accumulated lots of favourite shows and characters, so I wanted to use this opportunity to develop my digital skills and also show my love for this art style. I researched all sorts of matters relating to the subject, including the history of Manga and Anime, as well as the different types and genres that were available. My experience with this course has been great and very insightful and because of my positive experience at college I can see myself getting a job in Graphics after I finish university."
Normante Reiyte focused on an environmental theme for her project. She said: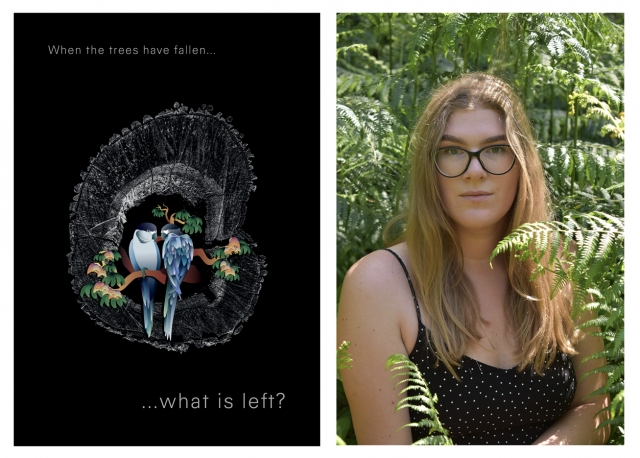 Normante Reiyte
"Trees are being cut on a huge scale over the centuries for our needs without considering other species. "When the trees have fallen… what is left?" is an environmental poster which aim is to support endangered species that are suffering due habitat loss. With the message I am sending, I want people to consider the future without nature and what will be left when the last tree is cut. The whole course has meant a lot of hours of work, but I am happy because it led me to where I am today."
Student Samuel Partridge said:
"In my final major project, I produced three design styles of a magazine, a portrait, landscape and square, for each I produced both front and back covers, as well as a sample double-page spread.
I really enjoy the course, I like that there is a variety of aspects and skills that you are exposed to, I have found it helpful in showing me what my next step after college might be, along with learning new skills to use in my future career."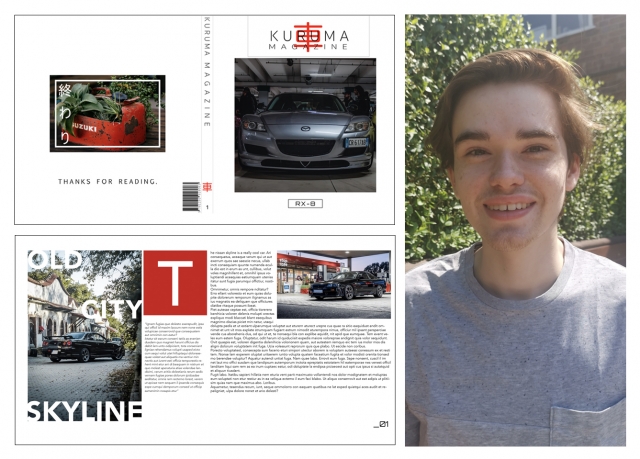 Samuel Partridge
Neila Cepulionyte focussed on the theme of mental health for her final project. She said:
"52-hertz Boy is a project in which I portrayed a person's struggle with mental health, through a character design chart and a webtoon strip. His name is Zach Haze and he's a character from a story I wrote a couple of years ago - Zach suffers from schizophrenia and dissociative identity disorder due to traumatic events in his life. With this project, I aimed to show how Zach's experience with mental health affected his relationship with his friends and family."
Neila Cepulionyte
Programme Manager, Paul Gibson, said:
"I have been extremely impressed with the way the Graphic Design students have worked during lockdown. They have continued to be engaged in their learning through Zoom lessons and have displayed excellent independent learning skills. The range of work produced shows a diversity of ideas and innovative approaches to being creative when resources may be limited. I am really proud of what they have achieved."