The David Bretten Scholarship for Ingenuity in Engineering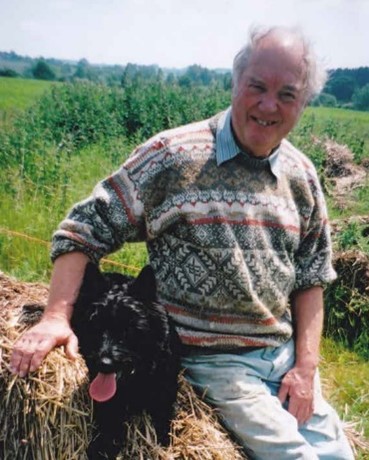 The scholarship provides financial assistance to creative and critical thinkers, who aspire to a career in engineering. College of West Anglia (CWA) engineering applicants for our King's Lynn and Wisbech campuses can apply for this award, to help them with their studies. There will be one award of £1,000 and the winning applicant can put the scholarship towards any costs related to their course (eg: books, PPE or transport to work placement).
The family of the late David Bretten has made this donation to CWA, in memory of their father – a former engineering student of the College. David was a local man, not only running his own family business, but with links to many companies in the area. A problem solver and entrepreneur, David's family would like his legacy to extend to the next generation of budding engineers, and they have pledged to fund the scholarship for eleven years.
Details of the scholarship and how to apply
Award: £1,000
(The scholarship will be awarded in installments to support your learning journey throughout the year.)
Criteria

Open to applicants applying to start one of the following courses in September 2023:

UAL Extended Diploma in Engineering Technologies - Level 3
Electrical/Electronic Engineering Level 4 (HNC)
Engineering Manufacturing Technician Level 4 (HNC)
Mechanical Engineering Level 4 (HNC)

Brief

Part 1: Creativity

If money was no object, what engineering prototype would you like to create to help address an aspect of climate change, in a specific part of the world? How would you measure the impact of your invention?

Please introduce your submission by briefly outlining the problem you are working to solve, followed by your intended solution and ideas about how you propose to evaluate the impact of your idea (demonstrable strengths and potential areas for further development). You can include diagrams to illustrate your points, but please ensure that your submission is no more than 1600 words.

How to apply
Application deadline: Midday on Friday, 30 June 2023.
Selection process: Our panel will select the winner of the scholarship by 20 October 2023 (half-term). (The winner will be able to claim reimbursement from the scholarship for expenditure already made directly towards their course by providing a receipt.)
Thank you for your application and good luck!
David Bretten (1941 – 2022) – A Biography
A local man all his life, David discovered his love and aptitude for engineering as a child in the family's businesses of agricultural engineering and a petrol forecourt. He masterminded numerous intricate working models in Meccano – one of which, his combine harvester, was recognised by winning the 'Meccano magazine' prize.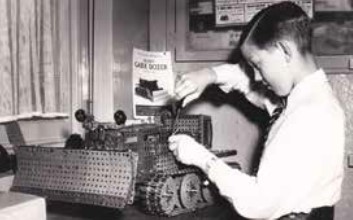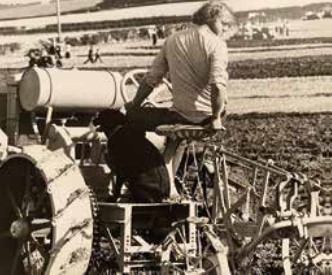 Aged 11, David attended Gaywood Park High School (now King's Lynn Academy) and from there, became a student at the County Technical College (now CWA), where he won an attainment prize for engineering. He went on to graduate with a BSc (Hons) in Mechanical Engineering at university in London.
His career began at Rustons Engineering in Lincoln, but he returned to manage the family business when his father could no longer do so, due to ill health. The business was relaunched as Belmec Engineering. The business achieved many notable firsts, with David creating a sugar beet washer and loader, a lavender harvester, a seed-coater and a carrot topper and tailer amongst other projects.
1975 saw Savages of King's Lynn centenary year. Founded by Frederick Savage, this was an engineering firm with a history of manufacturing fairground and agricultural steam engines. They closed in 1973 but patterns and drawings were saved by Bill McAlpine. David teamed up with Bill and David Braithwaite – a Savage enthusiast, as they plotted to build a full-size Savage engine from scratch - a huge undertaking even for David. Eventually, during the King's Lynn Festival of 1975, the 'Sally Rachel Claire' (named after David's daughters) left the works at St Germans. Attracting great crowds and interest, David drove the culmination of two years' work slowly towards King's Lynn.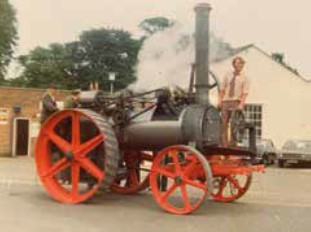 Never one to rest, David's engineering achievements extended outside of his business, including the restoration of the Model T Ford (1919), a 1912 Model T, a rare 1906 Model N and his 1915 Model T Roadster. Thousands of hours in his workshop also resulted in a fifth scale model Fordson tractor, for which he received the coveted Duke of Edinburgh Model Engineering award. His equal enthusiasm for vintage tractors similarly transformed piles of rusty metal into gleaming prize winners.
David's technical ingenuity and vivid imagination became well known and he was happy to take on challenges presented by anyone. From bridge testers to the space shuttle (transportation mechanism for moving delicate objects), an oil rig to an Elton John concert (lighting gantries), he was always in demand to resolve engineering challenges – but never without his down to earth self-effacing humour. Across Europe the USA and Japan he designed, built and perfected stainless steel plants.