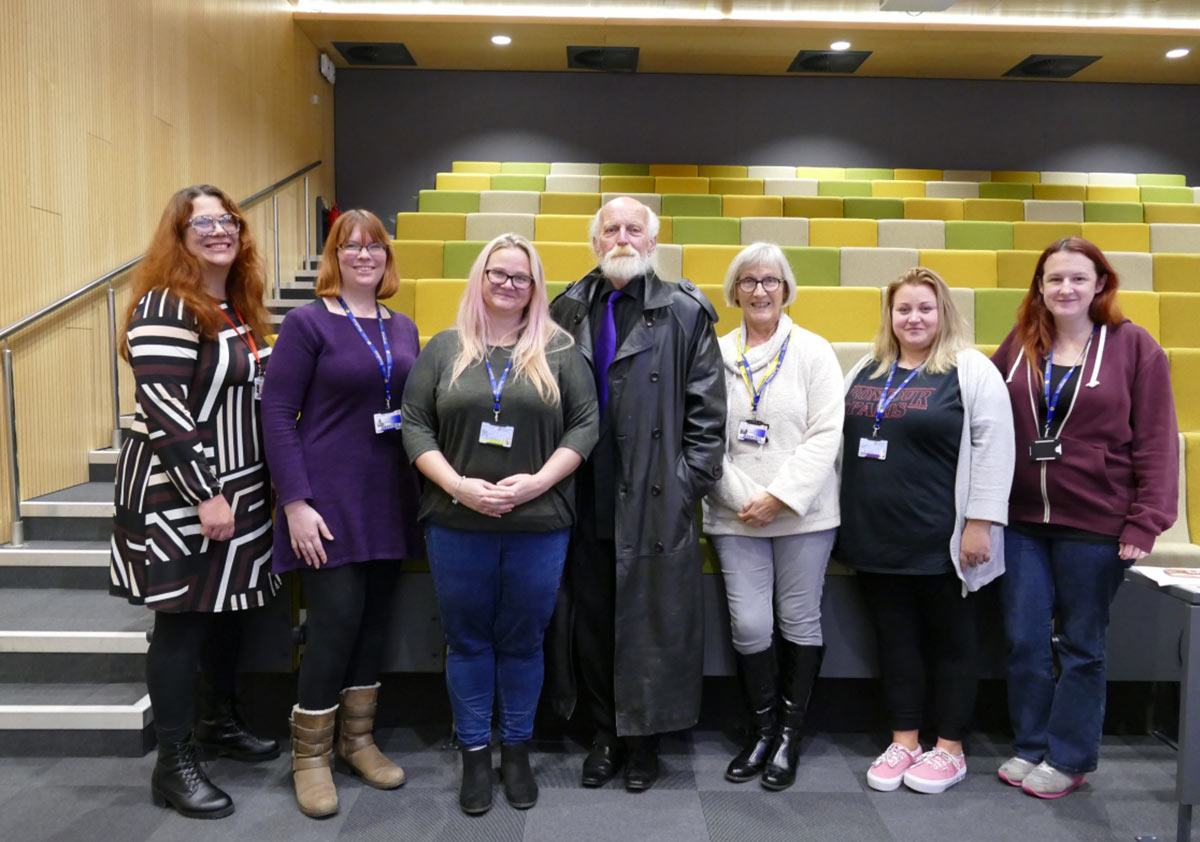 One of the most respected Shakespearean actors of his generation, Andrew Jarvis, visited the University Centre West Anglia to speak to the university students. The inspirational speech saw the actor discuss his life and career, as well as his most recent project; organising the first ever Shakespeare Festival in King's Lynn.
Andrew kick-started a day of lectures that was attended by English and History degree students as well as Access to Humanities, A level and BTEC Performing Arts students. Students and lecturers presented on a variety of different topics, including domestic service in Hunstanton and the beginning and endings of texts.
Andrew also spoke to students about the King's Lynn Shakespeare Festival, which is taking place at St. George's Guildhall from Friday 26th to Sunday 28th April. The three-day festival will see the works of the Bard will celebrated in workshops, performance and discussion in the very theatre where it is thought that the great playwright himself performed in 1592. The weekend will be hosted by Andrew and will feature guests from stage and academia to honour Shakespeare's connection with the town, with two guest performances by Sir Ian McKellen.
Andrew said:
I spent a truly glorious day recently at the College of West Anglia in King's Lynn. My visit gave me the further privilege of speaking to both students and staff about the inaugural King's Lynn Shakespeare Festival which I am organising. To have students and staff from the College involved with the Festival in many different capacities will be wonderful. I am thrilled that the College will be such an important part of what we are trying to achieve.
Katrin Wilhelm, English Literature lecturer at UcWA, said:
Our humanities conference was a great success in bringing together students from A levels, BTEC performing arts and our BA English and History degree. Our year 1 and year 2 BA students welcomed the opportunity to present the work they have done this semester and gain public speaking practice. We were thrilled to have Andrew Jarvis open the event for us with his entertaining take on his wealth of acting and directing experience. We are looking forward to getting involved in the King's Lynn Shakespeare festival in April.