Finding a job or doing well in business isn't just about having an excellent CV anymore. The internet has given us more ways to compete with one another as we take control of our online presence and use it to advertise ourselves.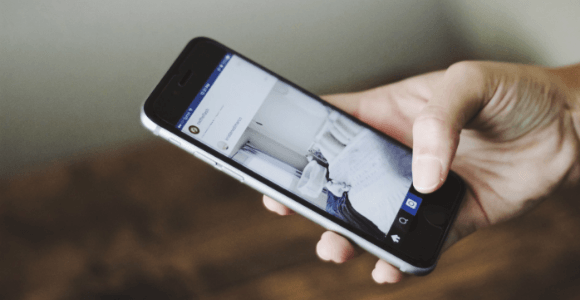 Whether you're a jobseeker or climbing the career ladder, using professional networking sites like LinkedIn, and cultivating your online brand on this and other social platforms to attract opportunities is vital in today's business environment.
Your social media profiles not only act as an online CV of your business acumen and achievements – they are also an opportunity for you to present who you are as a person. To be more effective, you need to show your personality whilst also appearing professional.
What makes you different? Think about your skills, achievements, goals and interests inside and outside of work. Are these coming across on your social media channels and website? If not, consider whether this could be putting you at a disadvantage, or even harming your reputation – you don't want to seem behind the times.
Spend time building your social media profiles. They should be well thought out and as detailed as possible. Choose social media platforms that are appropriate for you – LinkedIn and Twitter are great places to start getting your voice heard in the business world as they are great networking platforms and they're designed for opinion sharing. You can join our LinkedIn Alumni Networks here.
Your social media profiles are a way for employers to see who you are both professionally and outside of work. Think of them as an opportunity to advertise yourself – your skills, achievements, goals, interests. To succeed in boosting your career, your social media profiles and activities need to reflect these.
Post regular content relating to your knowledge, beliefs and industry. Share articles that interest you, give your opinions, ask questions and have the confidence to speak your mind – but don't be offensive. You also might want to consider starting a blog.
It's a good idea to connect with people you've encountered during your education and career so far – college alumni, colleagues, clients, etc. But to network with new people, the logic follows that you'll need to connect with people you don't know. Remember to treat each new connection as an individual – do your research and demonstrate genuine interest in what they do. Send a personal message and introduce yourself as you would in a normal social situation – don't use the standard connection message provided by LinkedIn when you invite someone to connect.
Join groups related to your field or interests, it's a great way to network and establish rapport before you request a connection.
Support the great reputation building work you're doing online by getting involved offline too. Volunteer to speak at events or take part in workshops to build your audience, gain respect in your industry and get your voice heard.
Be careful about what you're sharing off the clock. Look at your visibility settings on Facebook for example – know who can and cannot see your drunken photo from Saturday night. It only takes one to ruin your hard work
Keep learning – stay up to date with the latest industry trends or knowledge by reading articles, attending lectures and taking courses, and share what you're doing online.  It's all very well if your profile says you're a leader in your industry, but you should be ready to prove it.