A safe, stimulating and welcoming educational nursery where your children can play and learn to give them the best start in life.
We help develop communication and language skills whilst introducing mathematics, IT skills, expressive art/design and a wider appreciation of the world in which they live.Our aim is for all of our children to develop the skills and knowledge that make them independent, healthy, resilient, inquisitive, happy, assertive, individual and creative. Our staff and management seek to know all the children well to ensure their learning is tailored to help them reach their full potential.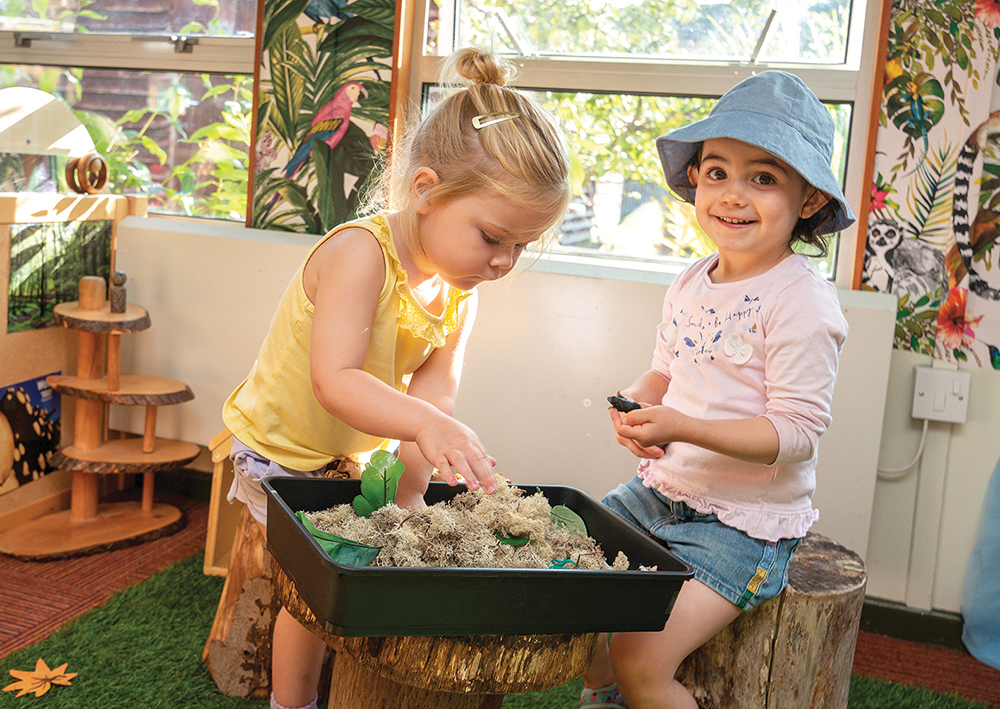 Our Day
Each day we provide a fantastic range of play and educational activities. There is regular routine, which takes into account the differing stages of development and individual interests. Activities are planned in line with the Early Years Foundation Stage (EYFS) and we seek to involve children in the planning processes to ensure we satisfy their needs and interests.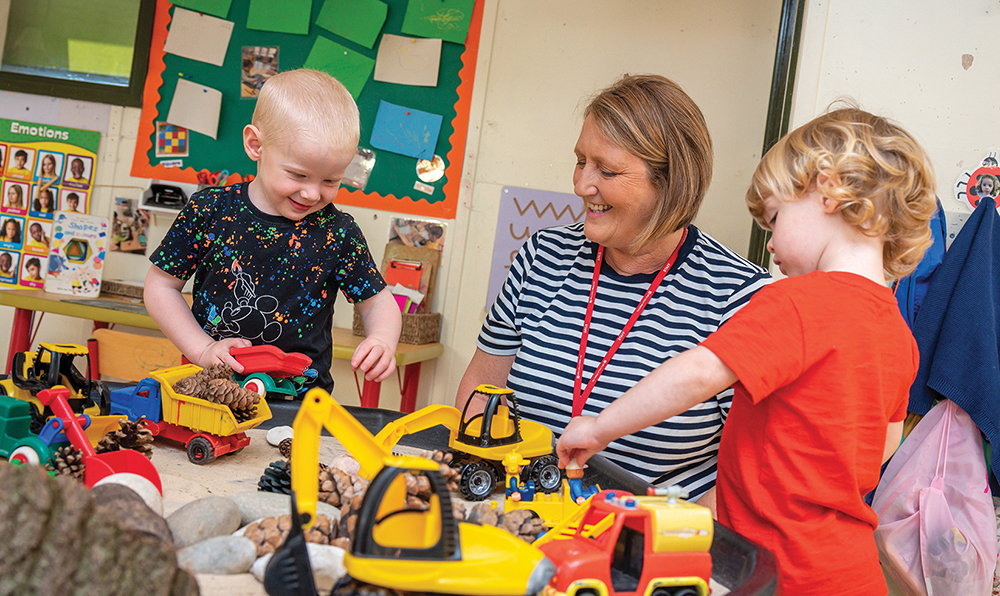 Parents as Partners
The partnership between the family and the nursery staff is crucial to the child's happiness and development.
When your child comes to Applewood Nursery we build on the foundations which you have laid and will continue to develop at home with your family.
You are the most important people to your child so we need your help to ensure they progress and succeed in reaching their potential. Once they are settled at nursery we hope you will be able to stay and help from time to time – you are always welcome. You can help in many different ways: talking with the children, joining in activities, sharing books with children, helping them on the computer, woodwork, baking, playing games, accompanying us on visits or helping with jobs around the nursery – whatever suits you is great for us.