If you want to change your career, you need a plan of action.
It is very possible to change your career no matter what stage you're at, but it takes planning, time and dedication to pull it off.
Here's an overview of the process you need to follow to pull off a career change, with links to our best guides on achieving each step along the way.
If you need help deciding on what career to choose, read our article on creating a long-term career strategy, then come back here to find out how exactly to achieve your goal.
Starting a new career doesn't have to be overwhelming.
Section One: Getting the right skills and experience
Write down your current skills
Identify the skills you need to have - a great way to do this is by looking at job listings and seeing what you're missing from the skills requirements
Decide whether you need to get a new qualification - if you do, you'll need to factor this into your plan. You'll need to find out how to apply for the right courses.
Work out if you could benefit from getting work experience or doing an internship, and find out about the application process for these roles.
---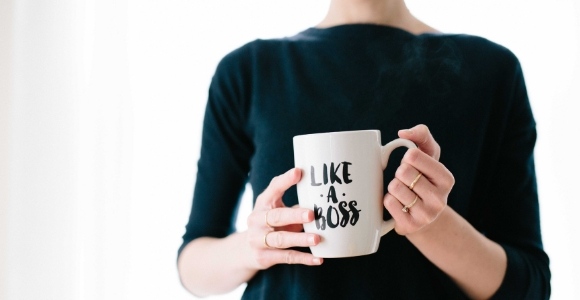 ---
For this section, your to-do list will largely depend on whether you need to attend classes, do coursework, or work at an internship.
Section Two: Prepare you job application pack
Update your CV - your CV is the most important piece of self-marketing when you're trying to find a job. It is really important that it portrays you in the best possible light. Read our advice on writing the best possible CV here: https://www.cwa.ac.uk/2018/11/3-quick-updates-to-your-cv-that-could-make-a-huge-difference/
Perfect your LinkedIn profile - If you don't have a LinkedIn profile in today's business world, you're putting yourself at a disadvantage. 94% of recruiters now use LinkedIn to vet job candidates. Find out how to create an effective LinkedIn profile: https://www.cwa.ac.uk/2019/03/how-to-write-your-first-linkedin-profile/
If relevant, build a portfolio. Many creative freelance jobs such as copywriting, graphic design, digital marketing and photography will require a portfolio of your best work in order to win clients. To create a dazzling portfolio, curate your portfolio to showcase the key skills you want potential clients to be aware of
Include only 5-8 pieces of your best work – there should be no page-fillers
Sign-up to job boards - be a smart job seeker and use the technology you have available to you to make things easier. Websites and apps such as LinkedIn Jobs, Monster and Indeed allow you to set up searches based on criteria like job title, salary and location and will send you email notifications every time new jobs that fit your specifications get added to the database.
Try these job-hunting apps: https://www.cwa.ac.uk/2018/12/the-apps-and-online-tool-that-take-the-stress-out-of-job-hunting/
Section Three: Networking
Start networking - Some estimate that as much as 80 percent of new jobs are never listed but are instead filled internally or via networking, yet most people spend most of their job searching time browsing job listings
Prepare an 'elevator pitch.' Your elevator pitch should be based on past experience, transferable skills, and future ambitions. It's a great tool to have ready to showcase yourself as a professional to potential employers and contacts when you meet them. It can also be used on your CV and LinkedIn summary section.
Attend a conference or talk on a business-related subject you know a lot about or one that you need to know about, or join an online discussion group.
Try these best networking apps: https://www.cwa.ac.uk/2019/01/how-to-instantly-improve-your-networking-abilities-with-apps/