CWA holds 'Watch Party' for WorldSkills UK 2022 results
Students and staff from the College of West Anglia (CWA) came together to host a watch party to celebrate the achievement of the students who competed in the WorldSkills UK competition finals. The national finals were hosted by TV presenter, Steph McGovern, from her Channel 4 Packed Lunch studio.
WorldSkills UK is the nation's largest skills and careers event. It brings together apprentices, students and young people from across the country to vie to be the best in their chosen skills. The competitions, which ran in over 62 skills areas, encourage young people to be ambitious in their pursuit of excellence, whilst equipping them with life-long skills.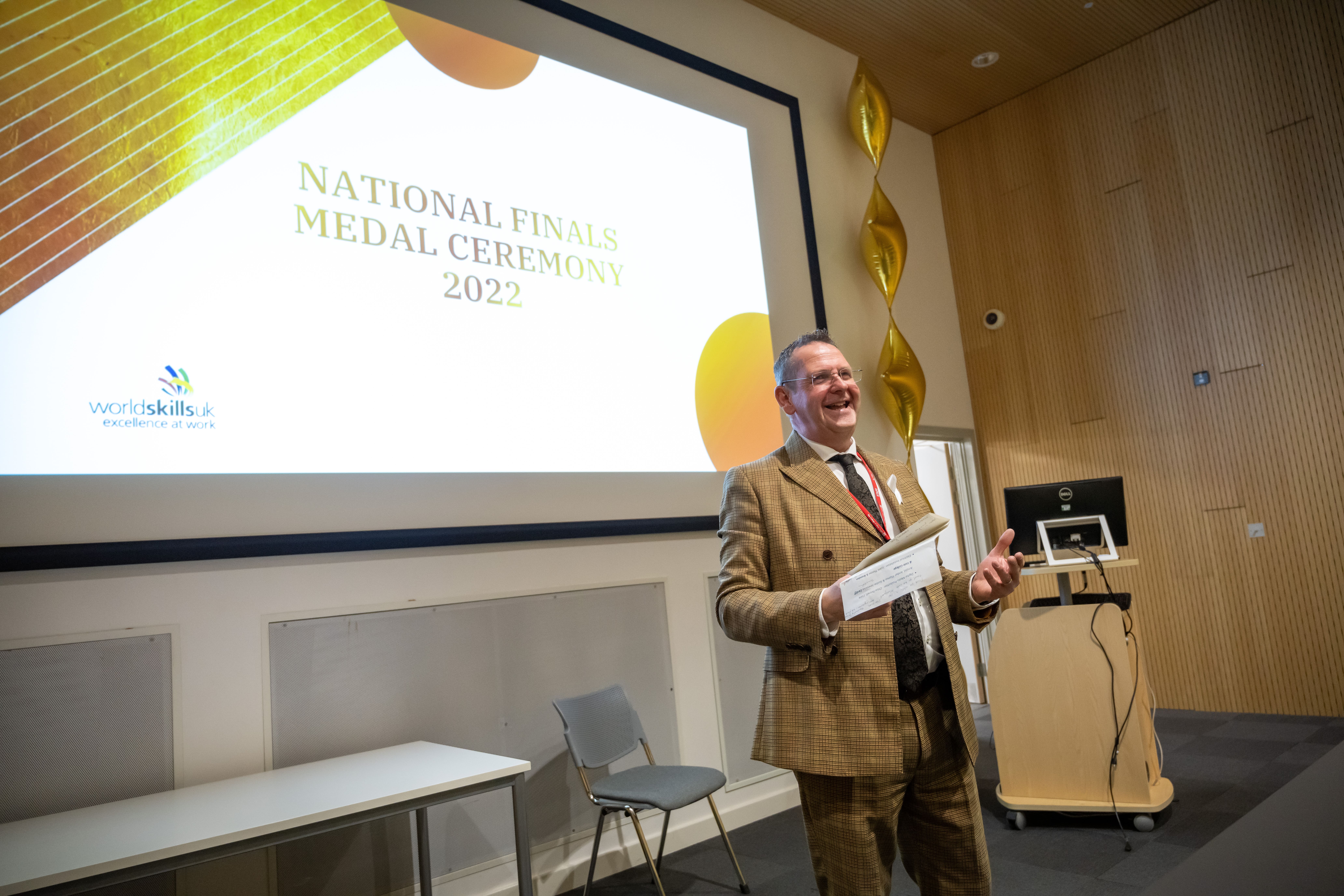 CWA Principal David Pomfret hosting the WorldSkills UK 2022 watch party at University Centre, King's Lynn.
The results of the WorldSkills UK finals for CWA were as follows:
In the category of Digital Media Production, Chloe Pennell, Claire Arnold, Amber Thomas and Gustas Jurevicius each won a silver medal.
In Electrical Installation Lyam Thorpe was 'highly commended' on his work.
April Tawn achieved a silver medal in the category Foundation Skills: Horticulture.
Hayley Rudd Work Placement & Careers Co-Ordinator for Creative Arts at CWA said;
'I am extremely proud of all the CWA finalists with April Tawn earning a silver medal in Foundation Skills in Horticulture, Amber Thomas, Chloe Pennell, Gustas Jurevicius and Claire Arnold also earning a silver medal in Digital Media Production and huge congratulations to Lyam Thorpe for being awarded a highly commended certificate. It was a joy to see all their hard work pay off and to see their excited faces as the results were announced.'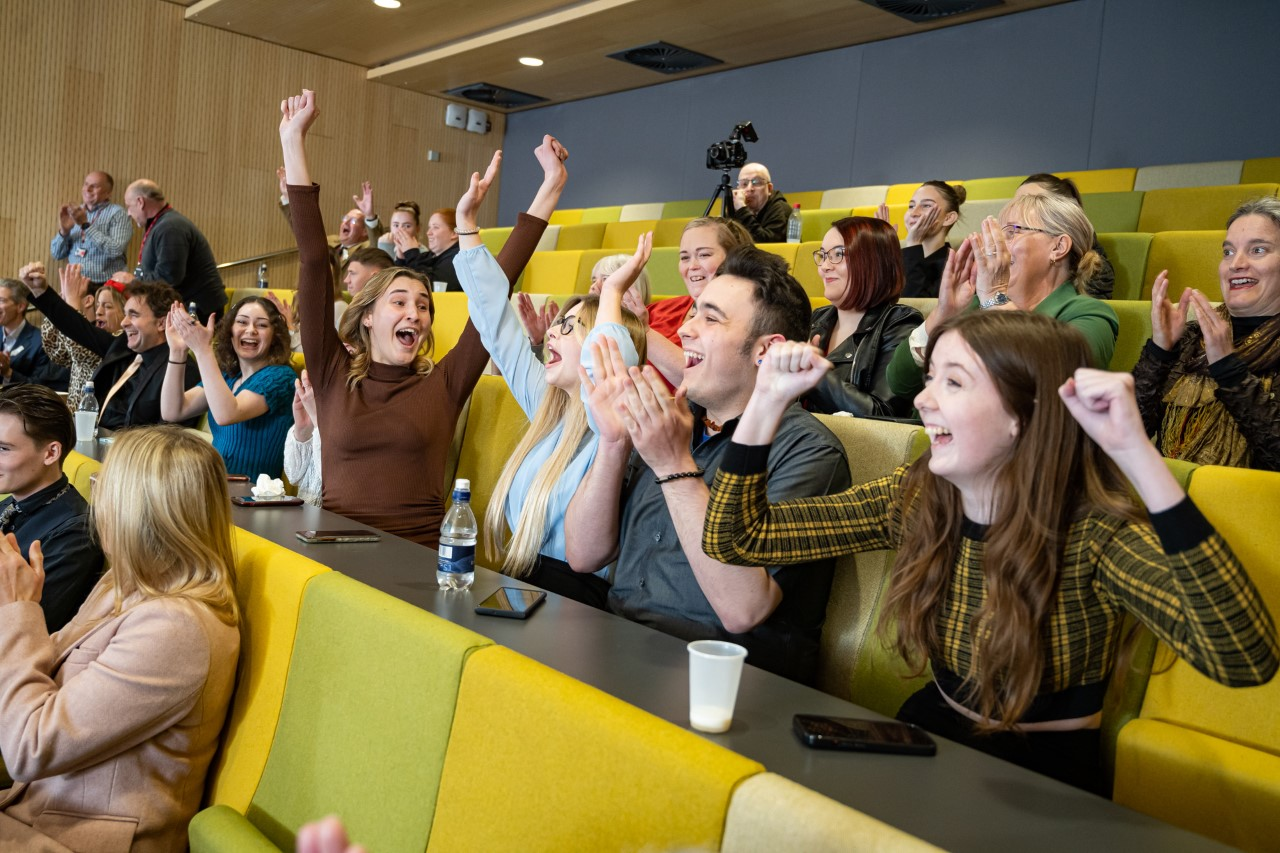 Digital Media Production students Chloe Pennell, Claire Arnold, Amber Thomas and Gustas Jurevicius celebrating their silver medal win.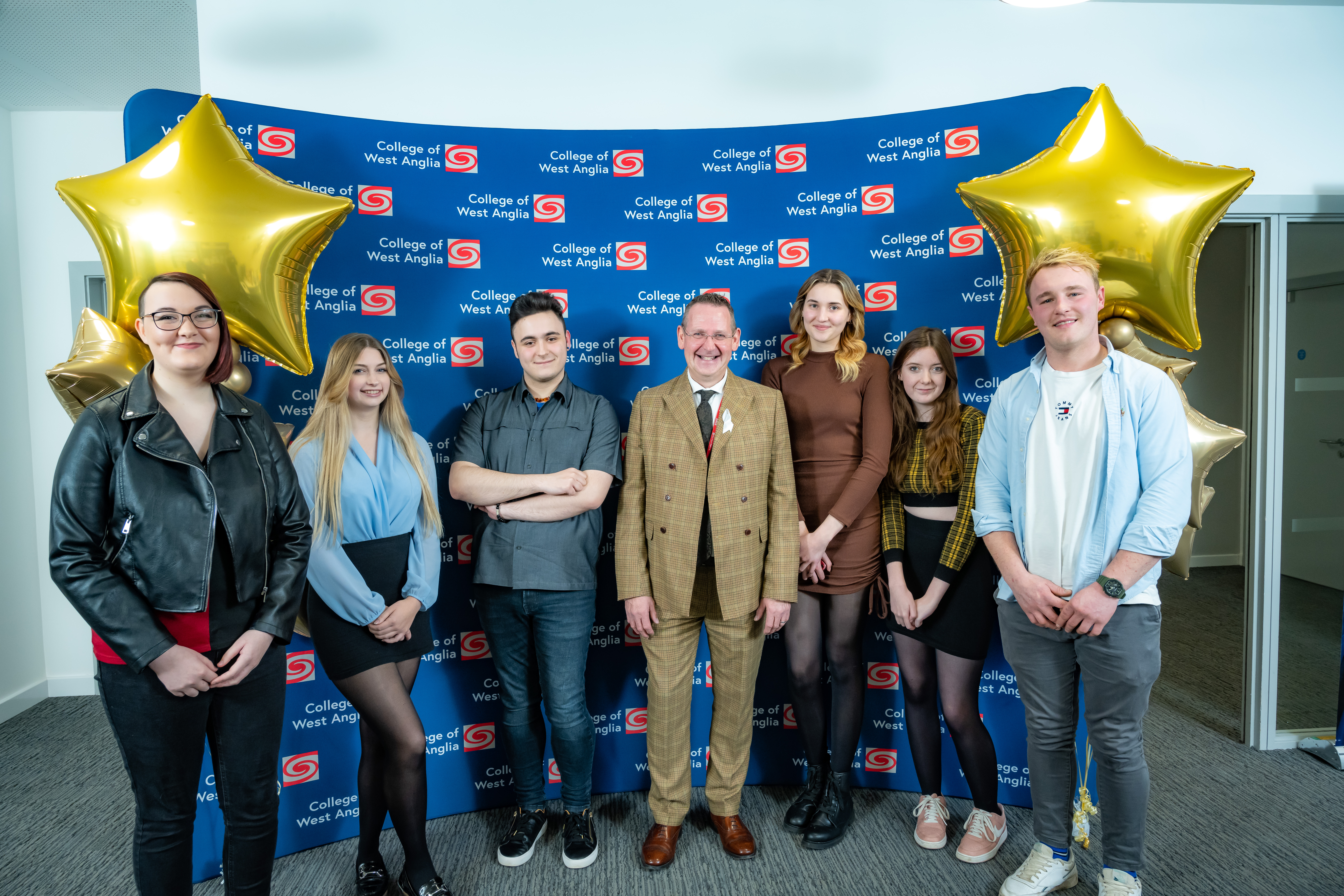 CWA Principal David Pomfret with WorldSkills UK 2022 Finalists Chloe, Claire, Amber, Gustas, April and Lyam.
David Pomfret, Principal at CWA, said:
'I want to congratulate all our WorldSkills competitors this year, and particularly our finalists. What a fantastic achievement. This year marks the first year CWA have registered to compete in Foundation Skills and I am delighted that we have ranked 10th in the UK. CWA continues to be the leading college in the East of England for WorldSkills Success. The watch party was a fabulous opportunity to celebrate the achievements and hard work of our students alongside their friends, families and staff who have supported their journeys. I'd like to personally congratulate our talented students and the CWA staff team for their unwavering support.'