Travel, Tourism and Business students from the College of West Anglia (CWA) have had the opportunity to experience the daily running of a prestigious tourist attraction through work experience placements in Visitor Operations at the Sandringham Estate. This year, nine students have completed work experience in visitor operations at Sandringham House and Gardens, rotating roles in admission, visitor services and retail which will contribute towards their final qualification. The experience has taken on a particular significance, with activities for The Queen's Platinum Jubilee running throughout the year.
Work experience forms a significant part of further education courses at CWA, with all students carrying out at least 30 hours of work experience with a local employer.
Alec Ackah, Business, Travel & Events student, has enjoyed his time at the Sandringham Estate.
"I rotated around different roles in visitor operations at Sandringham such as the ticket office, admissions gate, and helping visitors to the shop and house. This gave me the experience I need to progress through my course, such as customer service skills. It also helps with my communication skills, as I greet customers and give them information about Sandringham."
The partnership has been welcomed by the Sandringham Estate. The Visitor Operations Manager at Sandringham commented:
"We are pleased to have partnered with CWA to help students complete their work experience hours. The students have been a fantastic addition within the visitor operations, bringing their energy and enthusiasm, interacting positively with our visitors. Our experienced staff have really enjoyed giving an insight, providing an element of coaching and have been inspired by the students and their innovation."
Lesley Anderson, Work Placement and Career Co-Ordinator at CWA said,
"I am very thankful to Sandringham Estate for working with us in accommodating students on work placements this academic year to contribute towards their qualification. They have made our students feel very welcome and part of a team. The employability skills that the students have gained have included interview skills, customer service, organisational and time management skills. Interviewing can be a very stressful experience at the best of times and during these unprecedented times young people may not have experienced an interview before. Their experiences at Sandringham have enabled the students to grow in confidence, helping them to feel good about themselves and feel positive about their future careers."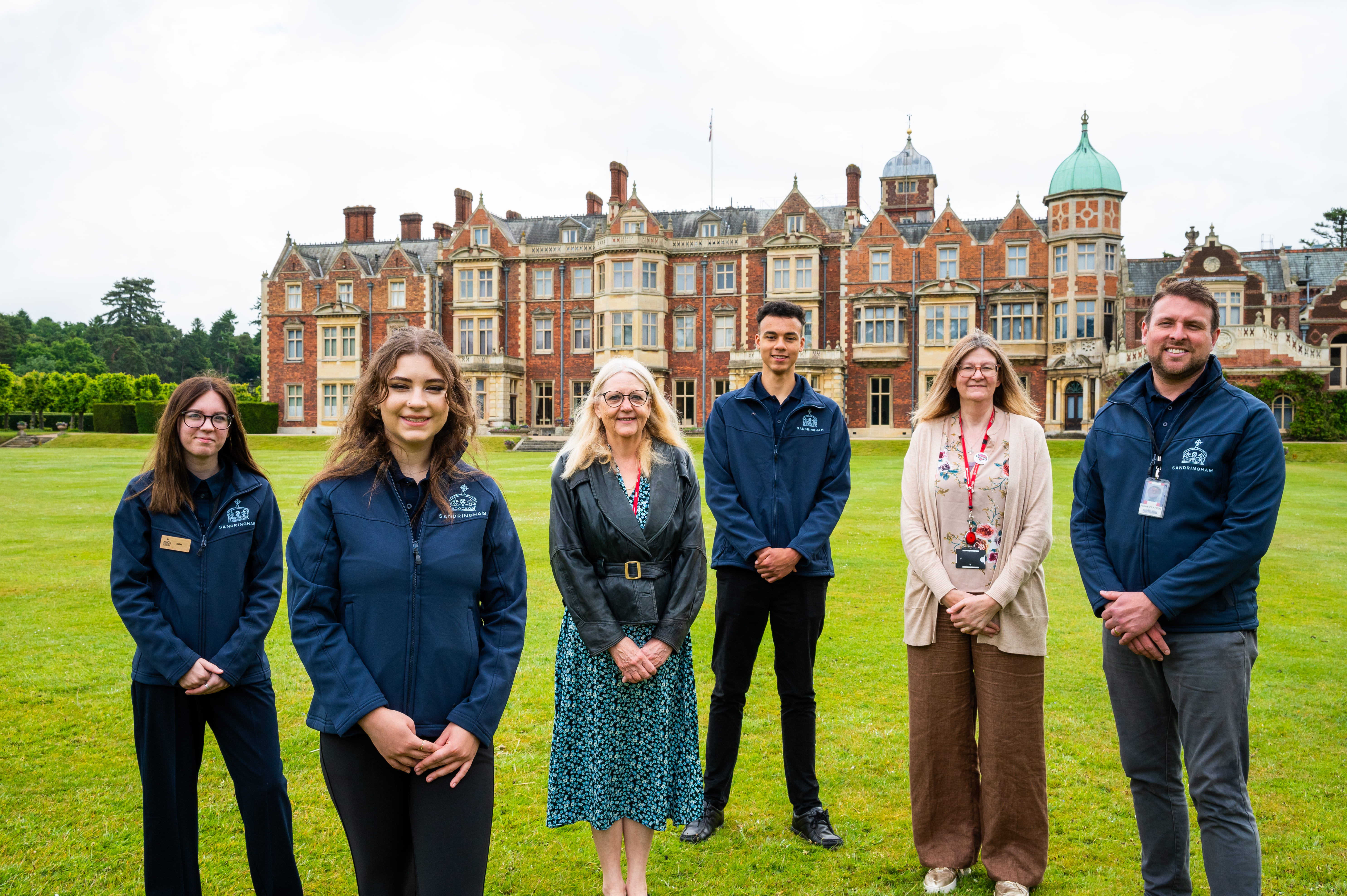 L to R: CWA students Ellie Newman, Samanta Grinevic and Alec Ackah with Work Placement and Careers Co-Ordinators, Amanda Wagg and Lesley Anderson, and the Sandringham Visitor Operations Manager.