College of West Anglia T-Level Students organise successful careers event.
CWA T-Level Management and Administration students organised and managed a successful careers event at the King's Lynn campus as part the new T-Level course.
T-level courses offer students practical and knowledge-based learning and on-the-job experience. T Level students spend 80% of the course at CWA, gaining the skills that employers need. The other 20% is at a meaningful industry placement.
The students were tasked to organise and manage an event, putting technical industry skills which have been taught in lessons into practice. Liaising with internal departments at CWA including marketing and property services, to gain insight into running an event on the college campus. In addition, the students had to liaise with external stakeholders including local employers and universities. The students arranged the event alongside work placement and career coordinators at CWA, Lesley Anderson, Kate Leigh, Hayley Rudd and Amanda Wagg.
T-level Management and Administration student Georgia Stone said:
'The T-level course is like nothing I have ever studied before. Planning and delivering a live event has helped put everything I have learnt in the classroom into practice. Not only am I more confident, but this event has helped me to prepare for an industry placement next year.'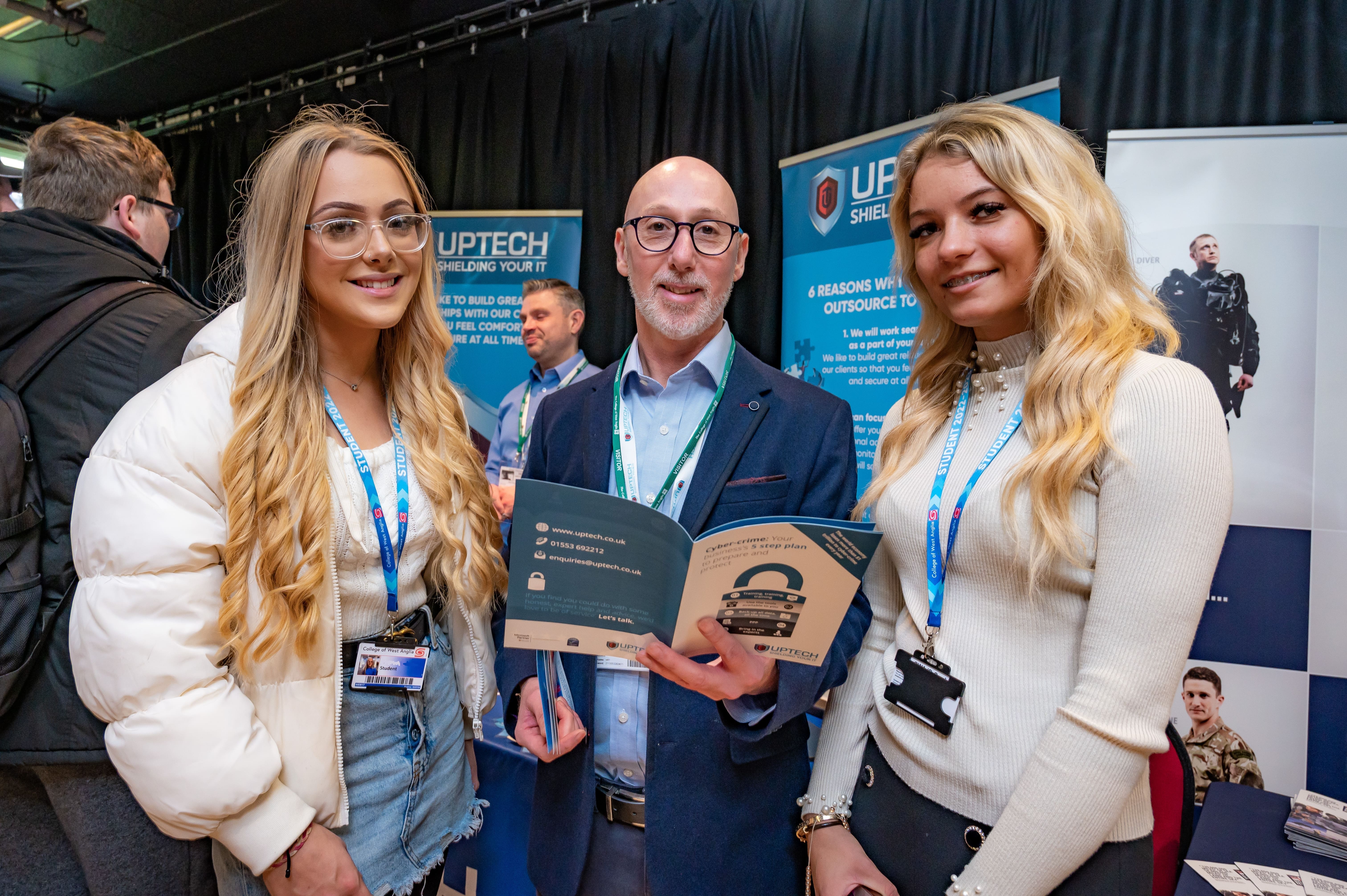 Employers and Universities in attendance were JD Cooling, Uptech, Citrix, Collusion, Army Recruiting, Community health and wellbeing (KLWNBC), University of East Anglia, Palm Paper, HMP Whitemoor, Royal Navy, Recipham, Nottingham Trent University, University of Lincoln, University of Suffolk, Anglia Ruskin University, University of Leicester, De Montfort University, Athena Care Home, Creative Portal, CWA Apprenticeship Team, Ravensbourne University and Bunning.
Guest speakers included Adriana Cleary (HMP Whitemore), Lord Gary Porter (Norse), Julie Lorraine (MobySoft), Dave Dilnot (Freebridge), Jason Carlton with Rachel (Uptech), Athena Care homes and Citrix Cloud solutions as well as Francis Pennington and Ryan Pentry.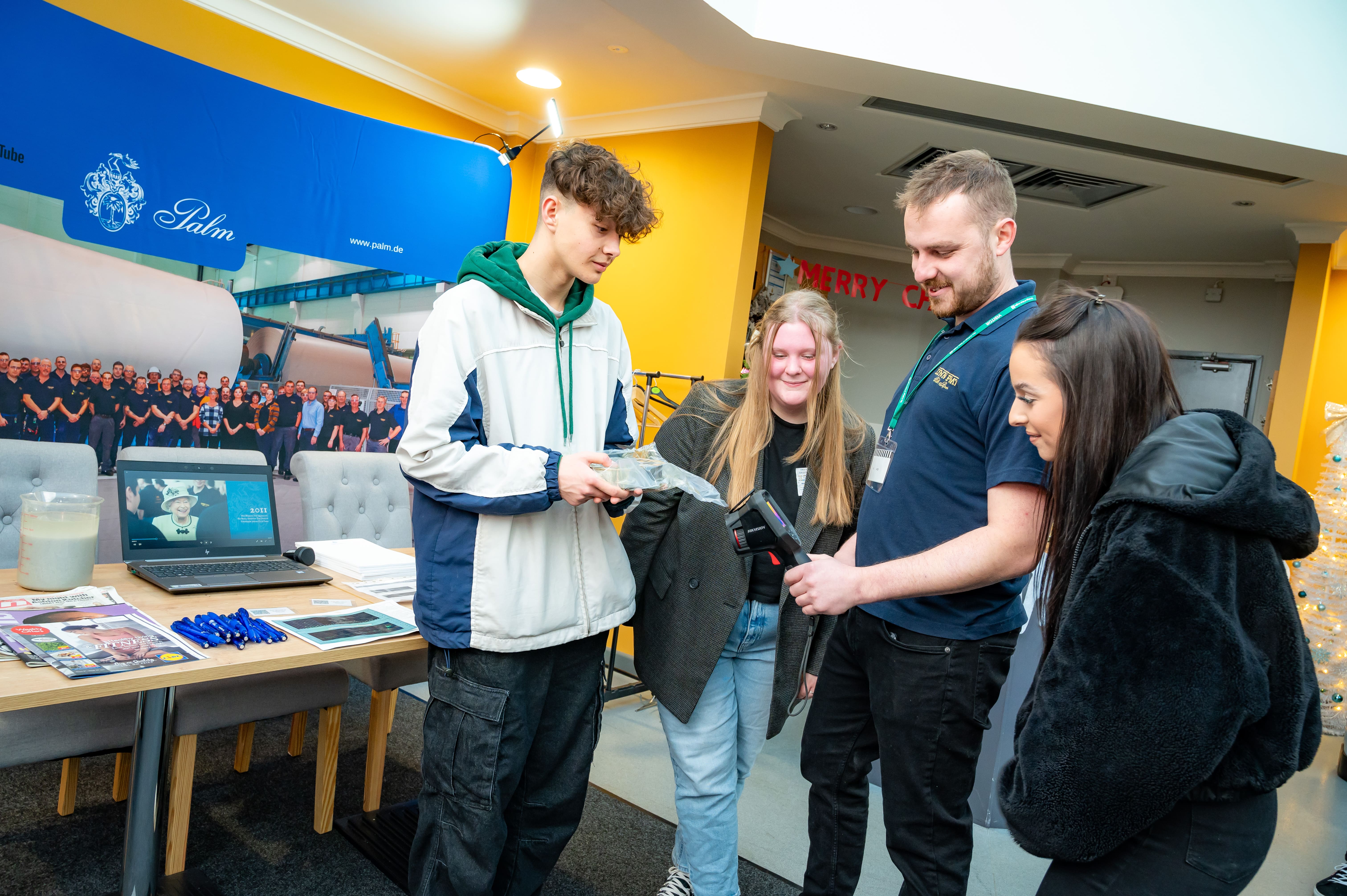 T-level management and Administration course director: Claire Scarffe said:
'I would like to congratulate the T-level students for their hard work and professionalism in organising a successful career event. The event has helped the students step out of their comfort zone and build self-confidence. I can now fully appreciate how the new T-levels can equip students with the skills and knowledge businesses want, as we at CWA can put classroom learning into practice.
Several employers commented on how well the students had engaged, creating a positive, welcoming and friendly environment. Overall, the event was a great success; 100s of students had the opportunity to talk to universities and local employers and listen to inspirational speakers from the local area.'