Local business Folkfit are working with College of West Anglia sport students to teach, train and inspire them to reach their career goals within the fitness industry.
FolkFit is a functional fitness gym which has recently opened on the Hardwick Industrial Estate in King's Lynn. The gym is owned and managed by Adam Pitchford and Serena Shanahan.
Adam and Serena have arranged multiple training and employability sessions with CWA sports students to talk about their own journey, as well as offering practical advice related to pursuing careers in the fitness industry.
Adam said:
"I remember being in the same position as the students and I knew what I was passionate about but felt a massive lack of direction. I dreamt about owning a gym since I was 16 and I wanted the students to see that they can achieve their dreams by taking small steps in the right direction and taking the odd risk when necessary.
I also want the students to see that there is movement in the industry towards functional fitness, knowledge and education in this area will be key to surviving and excelling in the industry."
Level 3 fitness student, Jordan Cox, said:
"It was great to go to FolkFit and see what they do differently to other gyms. My goal is to be a fully qualified Personal Trainer after leaving CWA and I want to work in a gym to get experience. It was good to see that you can achieve your goals if you work hard."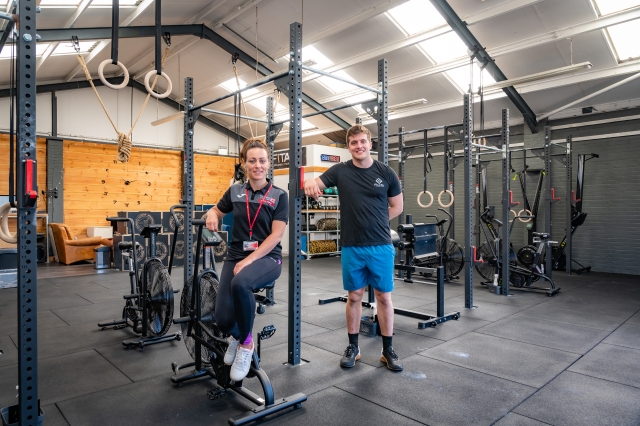 Folkfit owners Adam Pitchford and Serena Shanahan
Folkfit are planning on delivering teaching sessions in the future to help educate them on the principles of functional fitness training and free weight training. They are also offering a 15% discounted membership, as well as holding interviews with current sports students who are looking to pursue a career within the fitness industry.
Adam is the Head Coach and Director of Folk Fit and is a Level 2 Fitness Instructor, Level 3 Personal Trainer and a Crossfit Level 1 coach.