CWA students have produced a series of videos in conjunction with the Lily Service to raise awareness of loneliness and social isolation in young people.
The Lily Service reached out to the CWA Media department with the hope that students could work collaboratively on the project by reflecting and engaging with a younger audience.
Lily is a service provided by the Borough Council of King's Lynn and West Norfolk that helps adults in the area develop friendships and engage in the local community.
Rebekah Bensley-Mills, Lily Coordinator, said:
"We really wanted to challenge the pre-conceived stigmatisation of loneliness as something that mostly elderly people experience. We know from the work that we do that this is simply not true. We work with lots of young people, many of who are carers, are perhaps struggling with employment or are simply experiencing feelings of loneliness and isolation, especially at this time."
The CWA students started work on planning and scripting a series of three video clips in late 2019 as part of their work experience. They focussed on two differing scenarios with actors taking up the position of a young carer and a young person dealing with the loneliness and pressures brought about by social media and encompassed how these differing situations could make younger people feel lonely and isolated.
The students have planned, scripted, filmed and produced the video clips, which are set to be released via Lily's social media channels.
Creative Media student, Darcey Wood acted in one of the video clips and recognises the isolation that younger people can face. She said: 'It was really fun to be a part of as I had never heard of this organisation before, it taught me a lot about it and the important services they offer. I'm glad I could be a part of it."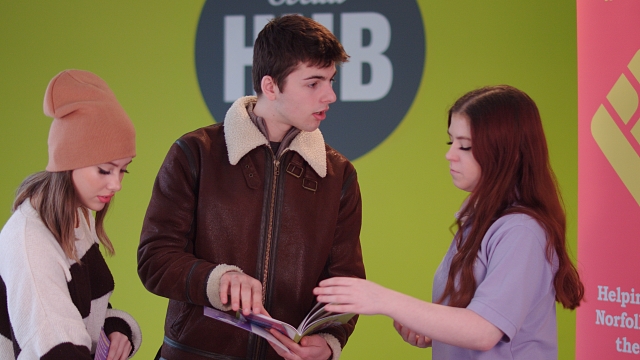 From L to R: CWA students Emily Wilson, Owen Richards and Darcey Wood
Performing Arts student Owen Richards said:
"Filming this gave me an insight into what it must be like to be a young carer and the challenges they face. It also gave me experience of the filming world!"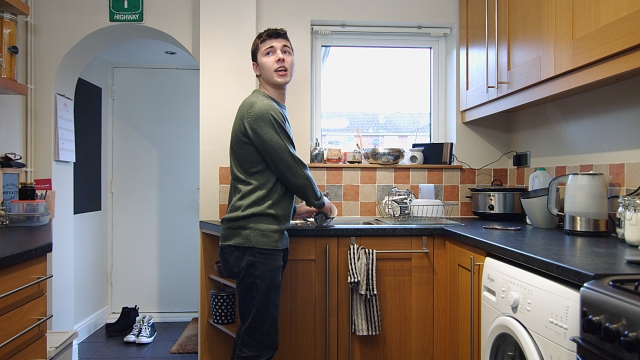 Performing Arts student Owen Richards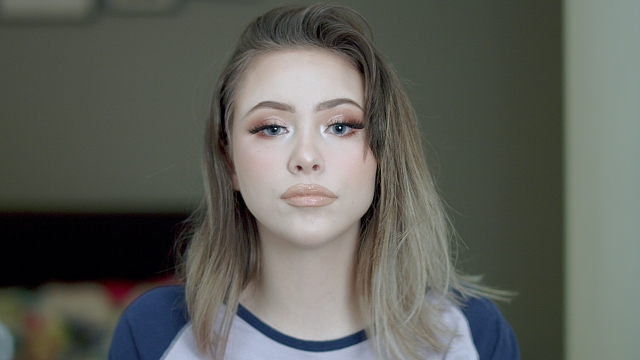 Media Make-up student Emily Wood
Cllr Elizabeth Nockolds, Deputy Leader and cabinet member for Culture, Heritage and Health said:
"I'm pleased to see Lily working with the College of West Anglia to produce videos that highlight loneliness and social isolation that can effect some young people.
I believe these messages are being sent out at the right time as winter nights draw in and we all continue to live through the pandemic. The videos remind young people that support is available from Lily and I would encourage them to seek it out."
Rebekah hopes it will encourage young people who may be experiencing these feelings to get in touch with the Lily Service. She said:
"Lily is here to help adults of all ages who may be feeling lonely or isolated. Anyone who would like support can get in touch with Lily by calling 01553 616200 or visiting www.asklily.org.uk. Contact can also be made via the Lily social media channels."
Work Placement Co-ordinator for Creative Arts, Hayley Rudd, said: "This is a fantastic project for our students to be engaged with and they are perfectly placed to reflect the youth voice and engage with a younger audience."