CWA alumna and dancer, Emily Penman-Lee joined 11 professional London dancers who have staged an online fundraiser for a children's hospital.
Creative choreographer EmilyPenman-Lee is took part in her first dance convention, which was held online via Zoom last week, for London's Great Ormond Street Hospital Children's Charity (GOSH).
The instructors took part in the five-day dance camp from Monday to Friday.
Miss Penman-Lee, 29, will use her Wednesday session from 2pm to 3pm to showcase contemporary and commercial dance.
A dance teacher for 10 years, Miss Penman-Lee teaches at her mother Trina Lee's Noise and Chance school in Lynn, and at the town's College of West Anglia.
Dancers joined the event, organised by Westminster Business School students, and showcased what has been billed as "some of London's best, and upcoming professional dancers".
Emily Penman-Lee
Olivia Crane, Level 3 Performing Arts student, attended the workshop and said:
"I thought the class was great! I love Emily's enthusiastic ways of teaching choreography, especially with this dance, the routine was jam packed full of technical movements that I wouldn't of thought to use or choreograph in to my own pieces. It was a new experience participating in an industry standard workshop, I have definitely learnt some useful tips that I know will be very helpful in the future. It was just so refreshing to learn such a unique style of dance too."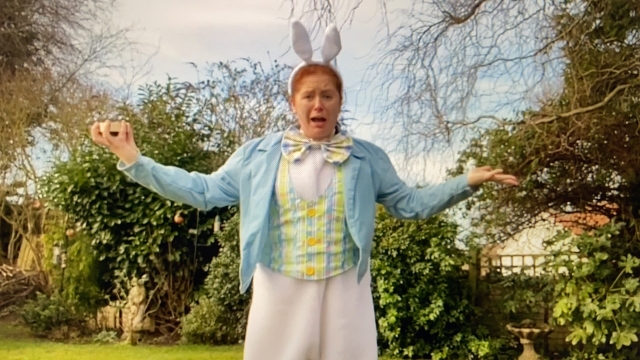 Olivia Crane
An online Crowdfunder page has beenset up for participants with suggested minimum donations per class/week.
For more information visit: https://www.crowdfunder.co.uk/wbsohmygosh