Anthony Richardson (33) has recently been awarded the Chartered Association of Building Engineers (CABE) Award for Academic Dedication and Achievement during his studies.
Anthony was nominated for the annual award by his tutors at CWA for his continued dedication and achievement throughout his HNC in Construction and the Built Environment. The CABE Eastern Region recognises a student in each of their Academic Partners who their tutor considers to be outstanding in either their academic studies or contribution to their college.
A panel consisting of the CABE Eastern Regional Committee, headed by Chairman David Taylor, and supported by John Barfoot CABE Learning Academic and Education Director chose Anthony from a number of excellent nominations.
Anthony is a mature student at the College of West Anglia (CWA) currently studying for a Higher National Certificate (HNC) in Construction within the Built Environment. The two-year long industry-recognised qualification will allow Anthony to pursue his aspiration of becoming a graduate Architectural Technologist.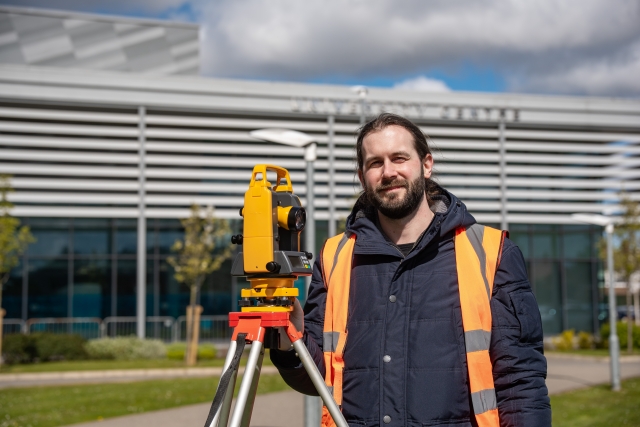 Anthony Richardson
Anthony said:
"I am very grateful for the award and the recognition of my efforts for the 1st year of my HNC. As a result of my first-year results on the HNC in Construction at CWA, I have been able to secure an unconditional offer at Coventry University on to the top-up degree in Architectural Technology. I will be continuing my studies entering into the third year out of five, on the part-time Bachelor of Science programme."
John Barfoot commented:
"It's great to see mature students being recognised for dedication and achievement during their studies whilst juggling the additional challenges of work and family. The panel have asked for Anthony to be congratulated for his dedication and achievements to date and hope that he continues to excel in his studies to achieve his goal. We wish him success in his future career and look forward to seeing him become a chartered member of our Association".
Anthony's lecturer, Jane Burton, said:
"Anthony is a student who is outstandingly committed to his studies. He has good time management skills and copes with work at a higher level extremely well. As a result, he attains excellent grades which is why he was nominated for this award."
Anthony will receive a certificate, help with his career development and membership support from the CABE HQ and Eastern Regional team to become a Chartered Member of the Association.