The College of West Anglia (CWA) has opened its doors to the first ever cohort of hospitality students at CWA'S Wisbech Campus this week.
The new students are studying on Level 1 course in Hospitality, with progression routes on to higher level professional cookery courses at CWA or the opportunity to enter into the hospitality industry as a junior chef or various other roles.
The brand-new course offering was partially in response to a growing demand for staff in the hospitality sector, due in part to Covid and Brexit.
David Pomfret, Chief Executive and Principal at CWA, said:
"The new offering at CWA's Wisbech campus is a direct response to staff shortages in the hospitality sector nationwide, as well as a demand for training in the local area. It's really important that we recognise the needs of the local community and work together with the hospitality sector to foster talent and ensure our student chefs are highly-skilled and are meeting the needs of local and regional employers."
One student said:
"I've really enjoyed the course so far and I can't wait to learn more cookery skills and pursue a job in the hospitality sector in the future."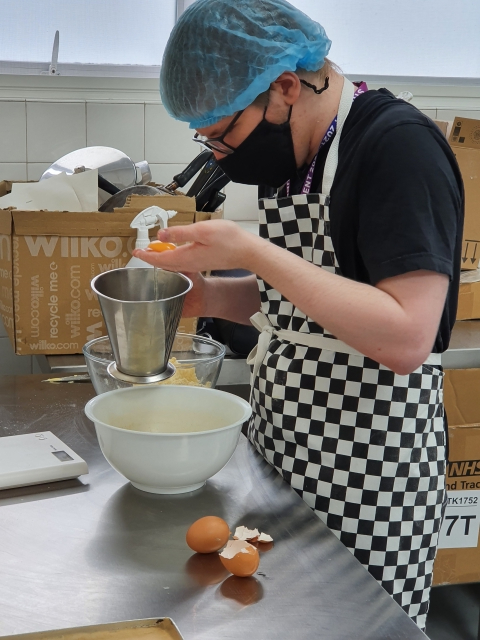 CWA Hospitality student, Jake Hart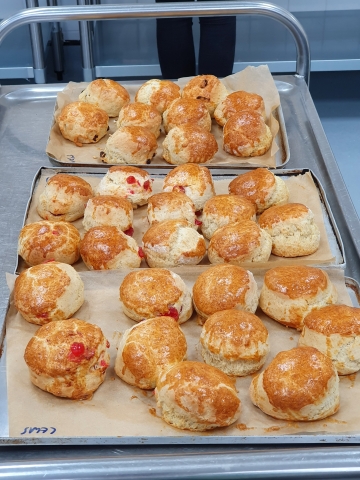 A batch of fresh cherry scones baked by the students this week.
Students will be provided with a unique opportunity to develop their catering and hospitality skills through the delivery of an on-campus catering service, serving both staff and students on a day-to-day basis. The training kitchen boasts state-of the-art equipment, including industry standard gas burner ovens.